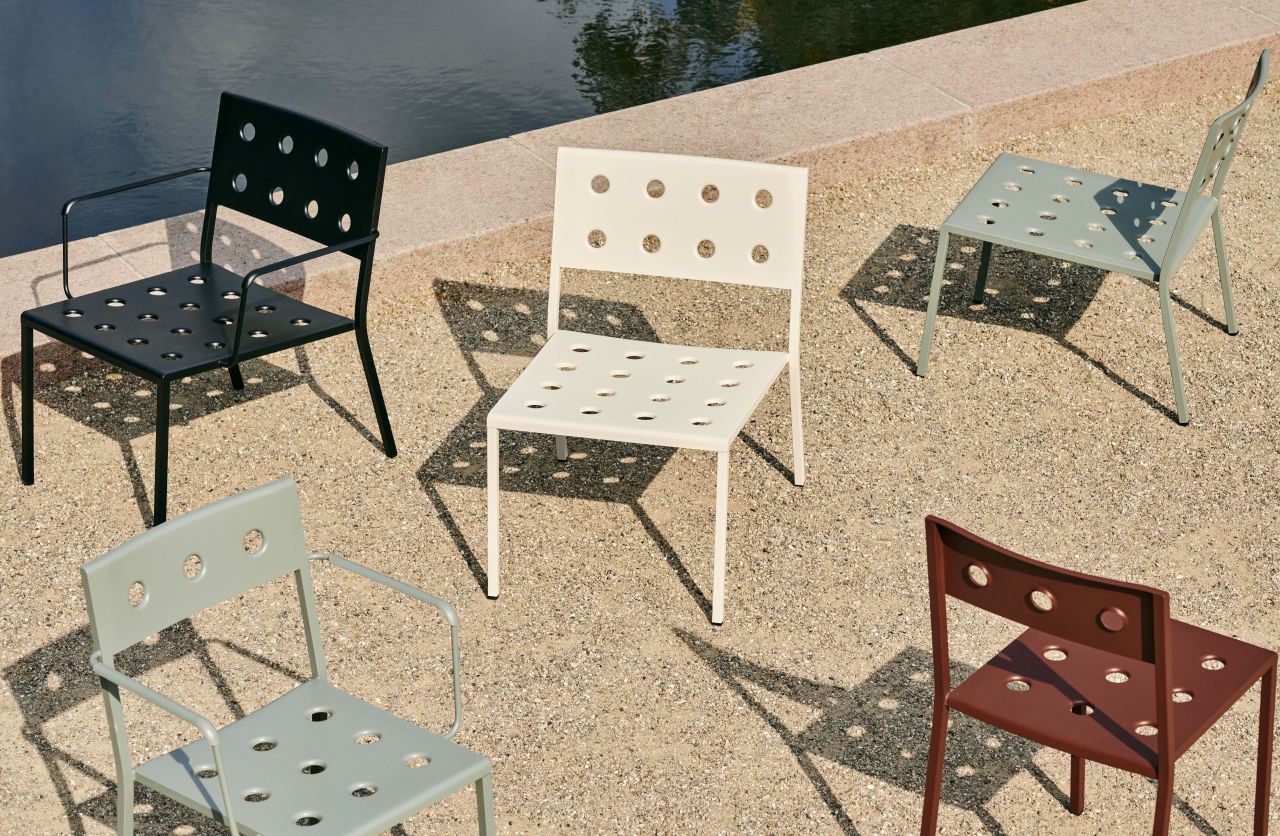 The Balcony Collection An entirely new addition to the HAY family is the Balcony Collection. Made from powder-coated steel so it will withstand any kind of weather, the series features a chair, dining table, small table, bench, and stool in a range of colours.
The perforated holes in the furniture are not only lending the design a visually strong character; they also offer a sturdiness to the pieces, allowing for even weight distribution.
In addition to a range of colours, the Balcony Collection includes a series of cushions that are also suitable for outdoor use, but offer an indoor furniture-style softness. Though named for the balcony, the collection of furniture can be used in any outdoor setting, from home patios to outdoor restaurant terraces. The variety of hues and cushions means the Balcony Collection can be suited to any style.