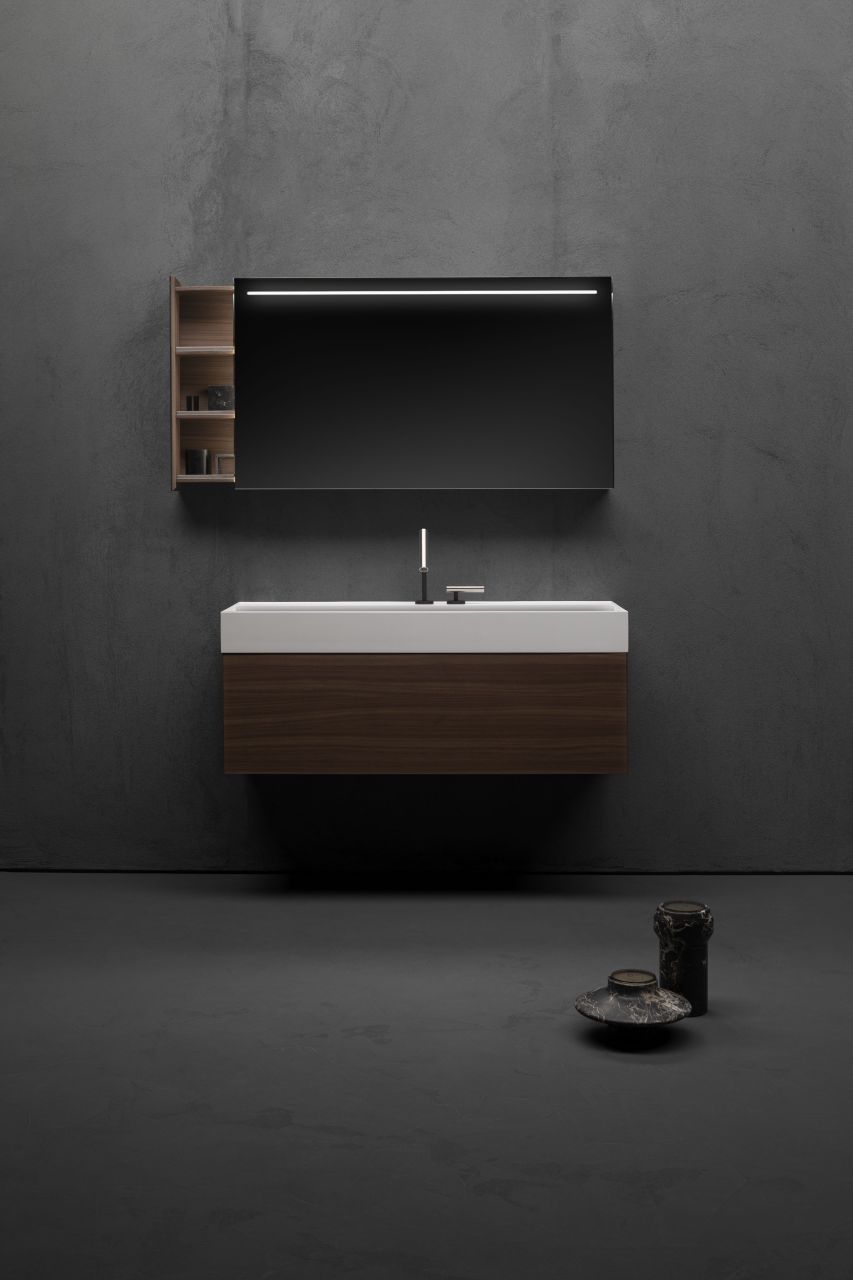 Falper presents the new must-have for adaptable, elegant bathroom spaces conceived as extensions of the living area: Slide mirror cabinet designed by Robin Rizzini. This wall-hung mirror with an integrated lateral sliding-door cabinet serves the dual purposes of reflecting and storing.
Superior materials, finishes, details, accessories and crafting further enhance the mirror cabinet, available in various sizes, with the cabinet on the right or left side.
The mirror comes in standard or smoky grey, and the wooden structure is mirror-plated on the front and sides.
This new accessory with a pure, minimalist aesthetic has what it takes to lend character and elegance to bathroom spaces that make a statement.